Most of the time street style is more casual; what people are wearing on the streets on their way to work or play. But once in a while you see people wearing outfits that look like they stepped off a movie set. And those are the moments I (and obviously some of these street style photographers) live for!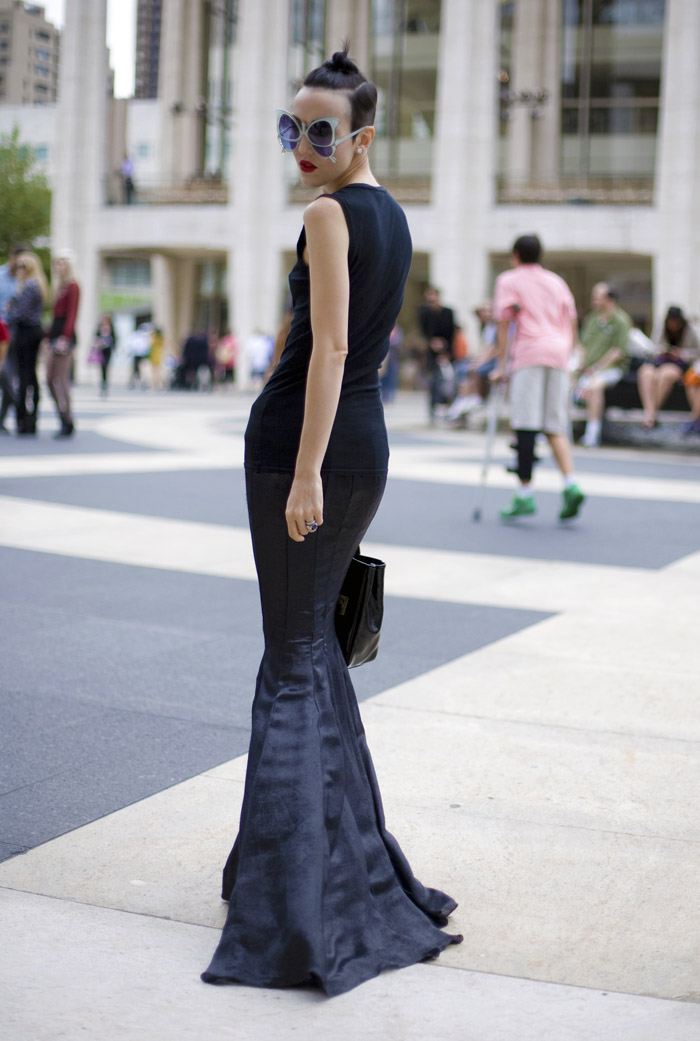 Michelle Harper in a floor-length gown with Oliver Goldstein sunglasses.
Actress Elizabeth Tan in a Christopher Kane jacket, Anya Ziourova of the Russian Tatler in a chic jumpsuit.
Elena Perminova in a Mason Michel hat
Natalia Alaverdian stylist/fashion editor Harper's Bazaar Russia